Excuses for not considering document management. What a great title for a video series.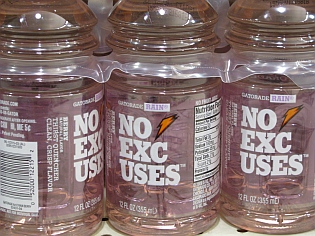 About two years ago, AIIM the business process management association produced a series of videos explaining ten of the most common excuses given for not considering document management.
They are, unfortunately, still as timely today as they were two years ago. Consider:
In that time computing power has continued to increase and drop in price.

Storage capacities are still growing with multiple terabyte storage systems now in the hundreds of dollars instead of thousands.

Cloud based document management storage is now readily available for companies who do not want to invest in the technology in house and who wish to just use it as the tool it can be.

Yet adoption of electronic storage still continues to be a slow process for about 80% of the companies we talk to.
I think it is well worth revisiting these videos to see what excuse you have held onto if you are not yet storing your information in an organized document management system...
Oh and by the way. if you are using a pdf folder structure based on the windows file system, stored to a shared drive, that does not count as a document management system. There are just too many reasons why that is dangerous and not adequate for any business of any size.
Here are the ten excuses....which one are you using:
So which one is your favourite? Do you really think that managing your information and records more effectively will not be better for your business? Have you ever looked at the cost of your current systems and compared?
It's time to consider an alternative! You will be glad you did.
Lee K
Photo Credit: Colin, Wikimedia Commons