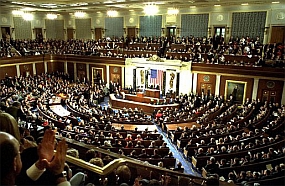 If you ever wondered whether social media and the dissemination of information through blogs and electronic newsletters has value and impact the recent actions which have led to the 'parking' of the SOPA and privacy legislation in the US proves that it does.
Last Wednesday I wrote a blog article about the potential impact of these proposed legislative initiatives as a result of actions taken by many important websites who voluntarily shut themselves down for a day to protest this push in congress. My premise was thay if you want to protect yourself from some of this type of extra territorial legislation (I'm writing from Canada so that tends to be my focus) then using data storage in Canada makes sense. Your office document strategies for handling your documents and intellectual property are affected by legislation and potentially could be affected by legislation in other jurisdictions.
By the time the blog was published the results of Wednesday's shut downs and the public backlash was so strong that many sponsors of the legislation pulled their support and reports now say it is tabled never to see the light of day again. This is almost unprecedented action within such a short time frame.
While I don't purport to be highly knowledgeable of how the American political system works I am pretty sure there are many people in the US political establishment that are scratching their heads about how this all happened. Millions and millions of dollars are spent in Washington through PAC's and other lobbying systems to try to affect US legislation. Yet in less than a week a high profile and strongly supported legislative plan was derailed due to the use of new media approaches. No money had to be sent to any PAC. The use of blogs, social media and online news systems was the primary vehicle to tell this story.
If this can work for such a visible political event what is the potential for similar things to work in commercial activities. It seems to me that this story becomes a red flag for every business, especially SMB's who often don't have anyone watching their online presence, and who may be ignoring the impact that social media and widespread consumer interaction can have on their market.
Do you think social media can affect your business? Are you active in monitoring your brand in the new media space? How does this affect your intellectual property?
Lee K