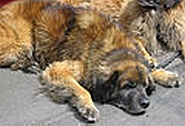 If your workstation is taking forever to make some connections it could be just dog tired but you might want to have your IT network support people check for an issue which Jordan from my team just brought to my attention.
The Issue:
Connecting to network shares, SQL data bases (the back end for our business software) and other commonly used location on our domain. Super frustrating as the computer sits and spins for up to 3 or more minutes just trying to access a network folder.
The problem:
It appears that in Windows 7 SP1 a new or revised "feature" TCP/IP auto-tuning gets turned on. Just what it does I don't really know and Jordan wasn't able to explain it to me but what I experienced (and it appears many others as well) was real slow down when trying to make certain network connections. One of these was connecting to my Outlook in Exchange as well. Jordan tells me that many of our clients in our IT support practice in the Burlington, Hamilton Oakville area have experienced similar issues and they have had to apply a correction.
The solution: (Caution advised...see below)
It appears that there is a Command prompt which can be changed to correct the problem by turning off this new "feature". Not sure what else it does but once the fix was in, my computer now functions more like it did before...still a bit slow as I am due for an upgrade but acceptable and not taking me hours more to do what I need to do.
This blog is actually my first important work I have done since the correction and it is like a new (really back to the old before the SP1 upgrade) world.
Caution:
I offer this "correction" as a means for you to do some searching if you are also experiencing this problem. I do not offer it as a certain correction nor am I able to advise whether other important changes get made as a result of the 'fix'. Therefore I advise caution if you follow the instructions from the forum post I have referenced.
IT network maintenance is a constantly changing activity. Sharing the learning experiences from those who find a solution to a sticky problem is one of the great features of the IT community. To those who do this on a regular basis we tip our hats. It is the collecive knowledge of thousands of professionals in this field which keeps the wheels of IT turning.
Where do you share your tips? Have you experienced this issue and found a solution? Share your experience below....
Lee K
Did your backup run last night? Are you up to date on your anti virus. Know
automatically

each day with Server Safety Check.
Image Credit: Magnus Manske Wikimedia Commons