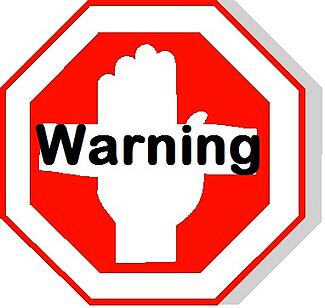 It never seems to register with some users that the warning notices which come up on the panel of their MFP printer are there for a purpose.
It doesn't matter what the brand every mfp has diagnositics within the device which trip various messages to users. These messages are there for a reason but we often find that users ignore them and just keep on working without paying any attention.
Two of the most common ones are the toner low and the waste toner bottle full warnings. On the Kyocera TASKalfa mfp's we provide there warnings on these come up with lots of time for users to be able to ensure they have replacements before they run out. Other brands will have similar warnings as well.
The consequences of waiting to deal with the warning are different for these two however.
In the case of the toner warning there will be several toner low warning messages before the toner has totally been exhausted and must be replaced to keep working.
In the case of the excess toner bottle a warning message will come up that the bottle is getting full and if it is not replaced soon the machine will simply stop functioning. The timing on this is not immediate but it is final once the bottle is declared full. Without replacing the excess toner bottle the machine will not start up.
There are other messages which an MFP will provide relating to paper jams, low paper situations, improper loading of paper, paper type mismatches, use of the bypass tray and even certain error codes when things go wrong.
All of these messages are provided as a means to assist user with the operation of the device, so don't ignor them. If an error code appears on the device and you need to place a support call, make note of the code and advise the support operator of the code so that the technical response person can be forewarned of the issue. At times they may be able to reset things remotely or direct you over the phone which permits you to be in operation faster.
In the end the information that any print device gives you throught the screen is designed to assist the operation of the device efficiently and effectively.
Don't ignor them. Use them as they are designed. Tools to help you get the most value out of your investment.
How about you? Do you see warning messages as a value or an inconvenience?
Share your thoughts below....
Lee K