Document managem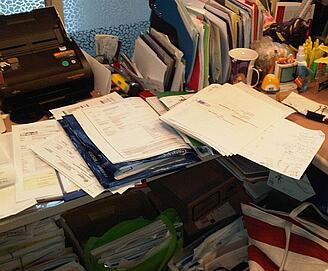 ent is becoming a much more prevalent technology. I find that more people I talk to see it as a potential and viable tool for their business. Why is this the case?
I think one of the reasons relates to consumer use of electronic billing which is being actively promoted by most utilities and Canadian banks. Every bill you receive these days in your home includes a pitch for you to accept electronic billing and save the need for them to send you a paper bill. The reasons are many and usually involve some sort of environmental and convenience pitch.
Essentially these large established companies, banks, internet service providers, telephone, TV services, etc. are indirectly endorsing the use of electronic filing as a tool. As more and more people are becoming familiar with this type of process in their personal business they are looking more skeptically at the piles of paper they deal with at work.
There are many other changes in technology which have helped to push the interest in electronic filing forward. These include:
access to scanning through MFP and low cost scanning devices.

The growth in the size of hard drives has powered an understanding that it is now easy to store the electronic files cost effectively.

The expansion of web services and other cloud based computing tools has meant that people are more used to getting key information on the screen rather than in paper.
In the end, the benefits of electronic filing and formalized document management are becoming more readily recognized by more people. The discussion on how to implement and when to implement is much more of the issue rather than why.
Do you process electronic bills at home? Do you use electronic banking? Are you still clinging to paper at work? Why?
Share your thoughts ......
Lee K