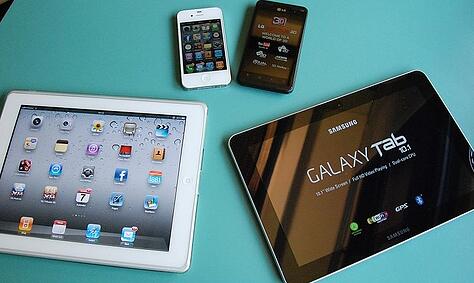 Any business IT network administrator is forced to deal with the impact of BYOD, that's Bring Your Own Device if you have not been fully keeping up with the IT acronym stream.
Whether it is a preference for a certain smartphone vs the company standard or a new tablet or laptop, most businesses have been faced with the question of whether to permit employees and guests to connect to their network with alien devices. The bigger the network the more complex this decision process can become and the more broad the choices of device may be.
Figuring out what to include in a policy to guide people about what they can do and also what they might purchase given a desire to use the device at work even on a part time basis can be an onerous task. Of course one solution is to figure out a pool of company approved devices and supply them to the employees that way. This does not deal with the access for guests or suppliers who may wish to connect when in your offices, nor does it deal with the rapidity of the new introduction of devices which occurs.
How do you deny an employee who has decided that the iPhone 5 announced yesterday is the only solution to their need to upgrade their two year old smartphone? It get's pretty hard especially when the employee is prepared to pay for the device.
Where can you get help with drafting policies and procedures for BYOD?
A tip from The VAR Guy, an electronic newsletter I receive, leads to an interesting location of a comprehensive outline of mobile device and application management. Thanks for the reference, to the source....The White House. For this comprehensive collection of materials go to Bring Your Own Device, The White House.
Naturally, every business will not need as comprehensive a policy and procedure as this, however select from it the pieces which relate best to your needs. Ignoring the impact of BYOD can lead to frustration for employees, IT breakdowns, and at worst intrusions into your network you have not controlled. Turning a blind eye to these impacts can only lead to problems down the road.
When I do a quick and dirty inventory of the devices which are connected to our own IT network here in our offices in Burlington ON I realize the import of this movement. We have about 25 devices generally connected supporting about 16 people. This includes servers and some special workstations for specific tasks like shipping.
However when I look at the other devices and smartphones used we have Blackberrys (our corporate standard), an iPhone3, Samsungs with Android, several Blackberry Playbooks, and two Android tablets, each running a different version of Android including the latest Jelly Bean.
On top of that we have at least six laptops and several suppliers who frequently connect to our network with their laptops. With this list of devices, all of which at some point in a day may end up connected to your network, we almost double the size of the network.
Ours is a small business, all be it one which uses technology extensively, but I don't think it is untypical of many professional firms and other offices around us.
Understanding the impact of BYOD and the risks and rewards it brings is important to secure, safe, and reliable IT network operation. Here in Burlington we are realizing this is something to consider. How are you doing in your business?
Have you done an inventory of the devices which connect to your network? Do you have policies in place to deal with BYOD?
Your comments are welcomed below....
Lee K
Photo Credit:  HLundgaard Wikimedia Commons