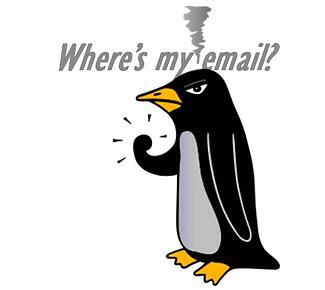 MS Exchange is an extremely important part of many companies' I.T. environment. For most end users they see it as the popular Outlook interface but in the background Exchange is managing the file storage, transfer and backup of the growing data base of email material.
One of the nightmares of large Exchange systems is the management of backup and the ability to recover 'lost' emails when users are unable to access them from their Outlook client. One of the solutions to this problem is to archive email to another system and remove them from the Exchange data base thus reducing its size and its complexity.
Archiving email out of Exchange and storing it into a personal archive file or PST file is the most common way that email is removed. The challenge that this creates is that it is a personal activity which occurs user by user and can be a problem to manage in the network. Each PST file has to be stored and if for some reason a user needs to access their archived email (we all know this happens more than we think) the PST has to be opened and then it gets merged back into the Exchange data base. You access the file and the archiving process must be undertaken again.
Users discouraged to archive
In my experience this cumbersome process discourages users from archiving their email and most just ignor the message that comes up asking them to archive. There is a real fear that their email will not be accessible in the future.
The result of this is that email data bases keep growing and eventually become a real problem for IT administrators to manage especially for backup. Backup time windows start to be too short for adequate email backup and reliable backup and recovery becomes a problem. In addition if there is a failure, then recovery is protracted due to the large size of the database which needs to be recovered from backup.
Mail archiving
Mail archiving solutions are designed to address these issues and more. One such solution is MailStore Server 8 which is the latest version of the MailStore archive product.
My first experience with the product was several years ago when a local construction company was looking for a way to capture emails which were being generated in the field by their site personnel. They determined it was easy to send a cc to their desktop (they did not use Exchange, opting for a simple POP 3 email structure) from the Blackberrys used in the field, but since all emails were stored locally on the workstations they had no way to safely back them up. Using an early version of MailStore we were able to accomplish this for them and they found the solution easy to manage. The result has been a solid long term solution.
With the recent release of MailStore Server 8, MailStore has released three interesting case studies showcasing some of the new features of the software and showing how it can be used creatively to meet several email management challenges. Through these cases it shows how use of the archive tool can reduce email storage requirements, reduce workload on Exchange servers, improve user performance and be used as a tool to facilitate email migration.
Review the case studies
Reduce Exchange workload and simplyfy backups
Managing email is a challenge. It is also an important legal issue as in many operations email is part of contractual management and the exchange of legally binding information is more and more transmitted electronically. Providing a suitable archive tool to reduce the workload on email servers, provide secure access to 'old' emails and to facilitate upgrades and server changes is something that is well worth investigating.
Are your mailboxes bursting? Is your email backup overloaded? Do your users choose not to archive emails for fear of them being lost or inaccessbile? How do you address these issues?
Lee K
Photo Credit: "The Angry Penguin", licensed under the GNU Free Documentation License by its creators Swantje Hess and Jannis Pohlmann.  via Wikimedia Commons