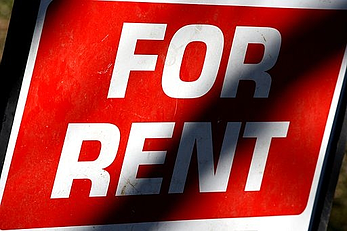 There are three common ways that companies acquire print devices like copiers and mfps. You can simply purchase what you need. This seems the simplest but for equipment worth more than about $2000 it is not the most common. Second, you can lease the device for a fixed term lease. This is the most common way that office print equipment is acquired. In our practice at least 85 percent of the equipment is placed on a lease for clients.
The third way to acquire equipment is to rent it for a term or on a short term rental. In this case the equipment is provided by the vendor and you simply sign an agreement for a term of use. We have done rentals that are one day long for special events and have others that have run for several years based upon the client needs.
Why would a rental be the right choice for you?
You only need the print device for a fairly short duration. With a rental you get the device you need for only the time you need it. Usually the longer the rental period the better the rate for any given device.

You have unpredictable volumes or needs and you are concerned about making a long term decision on a device and it not matching your ultimate requirements. With a term based rental you can acquire a device that can deal with immediate needs and those anticipated for a short time without the risk of a long term mismatch.

Your organization is fairly new and leasing is not a viable option except at premium pricing or with guarantees you may not wish to provide. We recently had a client that is just under two years old as a company and this is a problem threshold with many leases. They were looking at acquiring a device on a four year lease but we were having trouble getting them approved at the right terms. Alternatively we were able to rent them a suitable device to match what they anticipate their needs to be over the next year and they can use this to help in the learning curve that is part of moving to their new offices. The rental will also help them build trade references for future leasing.

You just don't want to make a long term commitment for devices. Sometimes client situations are volatile and they just don't want to tie themselves up on a long term basis and would like the flexibility of a shorter agreement.

Rental can be an excellent way to acquire a device for a secondary location in your business such as a shipping office or warehouse. If the latest and greatest is not needed but you want good reliable production then a rental is a good option to consider.

Bluntly, you are facing some financial challenges and leasing is not an option. Finding a vendor who will work with you on a rental basis can be one way to re-establish or establish your trade credit so in the future other financing options are available.
Is renting always the best option?
Rental is not always the best option for several reasons.
Rental choice is not always as good as buying or leasing options. Rental fleets that are offered by vendors are not as broadly based as the hundreds of options available on the new market place. You may have to compromise somewhat on the choice of equipment you settle upon.

Not every vendor offers a rental program. Direct manufacturers are much less likely to provide rentals as their operations are geared to moving new product from the factory to the market. Many dealers will offer a selection of products for rental agreements.

You will not usually have access to the latest and greatest of devices. Most rental fleets are built on the use of refurbed lease return equipment or in some cases products specifically acquired to fill rental needs. In this case you are usually receiving a product that is previously in the field but that is determined to be suitable and serviceable by the supplier. Knowing your supplier's servicing reputation will be important in the decision to acquire on this basis.

Colour products may be less available than monochrome devices. Simply because the colour market is so fluid and costs of operation of colour devices have been declining so much over the past few years many dealers do not refurb as many colour devices. Your choice if you need colour may be restricted. Your cost of operation on colour will be higher due to the higher operating cost of devices which are older. The trade off still may be worth it if your volumes or needs are unpredictable.
So what will a rental cost?
It is hard to generalize on this but looking at our own fleet we have top quality, low mileage mono laser printers which can provide excellent service at pricing starting at 2.4 cents per image inclusive of rental, support, supplies and equipment. MFP pricing will be higher but again can be managable for the right need.
Generally the longer the rental term, the lower the overall rate. The higher the projected print volume the better the rental rate will be as well as the cost of the device is spread over more volume. Be sure that you get all of the charges involved when you discuss your options. Since rentals often are short in duration there are usually moving and setup costs since there is less time to spread these costs over in a rental. You also will want to know what the cancellation terms are, notice periods for cancelling and any costs for return of equipment.
A print device rental agreement can be a great way to acquire the tools you need in your business but you do have to understand the tradeoffs you make when using this process.
Have you used rentals to acquire print devices? Could a rental be a good option for your needs?
Lee K
Photo credit: By Photos public domain [Public domain], via Wikimedia Commons