Anyone who travels frequently whether on business or for pleasure quickly confronts the challenge of determining the right solution to obtaining online flexibility especially for data.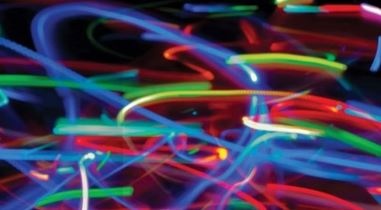 Most roaming plans restrict substantially, the level of data that you can use and the upcharges for going over the plan can be large. For that reason people often start seeking out free wifi in all kinds of locations. Unfortunately, free wifi can be pretty cumbersome.
I recently experienced this on a personal trip where we were using campgrounds to stay over night. Virtually all of them offered some sort of 'free' wifi on their site. The quality and usability of their connections varied substantially and did not equate to the price of the stay. In fact the poorest connection was in the campground where we paid the highest rate per night and the best connection was in the one where we obtained and end of season discount rate for staying. Luckily our daily connection needs were pretty low and could be met with a roaming plan on my cell phone which sufficed for our travel planning. If more intensive needs had been prevalent something different would have been important.
My experience is similar to that of many travelers and certainly it becomes much more critical for those who are on the road for business extensively. Due to the way that many organizations have built their IT infrastructure the need for high connectivity rates with substantial data capabilities has become a norm. Using cloud based applications such as CRM, Electronic Storage, Electronic Catalogues and ERP systems means that users must have access to the corporate link wherever they are located. This is a great system when good, fast and relatively low cost connectivity is available. Unfortunately, this is not always the case.
"Wi-Fi is often difficult to use, which kills productivity on the road, and it costs businesses nearly $3 billion a year."
This is the conclusion of a report published in Networkworld recently, where the costs of various data connectivity plans from across the US and Europe were considered. Unfortunately, they did not include Canada in the study but we can most likely expect our Canadian results would be worse than the US in North America and similar in
Europe.
The underlying research was conducted on behalf of a US company which specializes in providing global mobile connectivity. While they obviously have a bias which may cause some of the conclusions to be questioned much of the data well verified and makes a case for paying for a solid 4G based mobile connectivity platform which is usable where ever you need to travel away from your normal home location.
In the report they indicate that the average highly mobile (more than six days per month) professional can consume over 760 MB of data per day. While this may seem massive, if someone is out of their office this extensively on a repeated basis it is easy to see that remote teleconferencing, skyping, accessing cloud capability, and keeping in touch with key customers could easily chew up a large volume of data.
Doing a detailed cost analysis of three ways to maintain connectivity and eight profiles of various professionals from several different geographic homes the report shows that depending upon free wifi as a primary means of connectivity can become the most costly solution. Using a primarily cellular base can be less costly and buying premium wifi can become the lowest cost when all is considered.
The conclusions may not fit for every instance and for every traveler, however they show that taking some time to look at your traveling professionals' needs and then fitting a solution to match may have significant cost benefits as well as improve their overall productivity.
One additional benefit of adopting a solid plan for international connectivity is the reduction in pressure and stress that it can provide for the person on the go. Steady international travel (or domestic for that matter) can bring a whole host of additional stresses to a business person's day both for company and for personal reasons. Worrying about how to get effective data and communications capability at a sensible cost is just one more stressor that they don't need.
Lee K