As we have discussed in a couple of previous articles AP Automation is one of the fields which can offer significant benefit to most businesses. Currently the average business is still handling at least 50 percent of its accounts payable in a paper format taking time, aggravation and risk when compared to the potential of a more streamlined process using newer technologies.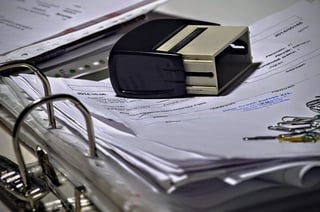 One of the things which holds many potential adopters back is the concern over installing, maintaining infrastructure and financing the cost of setting up a solution for AP. Like any software implementation it is a challenge to figure out if the returns are going to offset the costs of the hardware, software and the administration of the potential solution. In light of this inertia often prevails and the status quo becomes the default option.
Enter the cloud
One of the reasons that so much interest and attention has developed over the past few years around cloud computing is the potential to reduce the pressure for this default inertia when new system potential is identified.
AP Automation is a definite candidate for consideration of using a cloud based implementation to reduce the need for new infrastructure, extensive IT resources and even the costs of buying software. One of the interesting vendors in this space is Readsoft, a company many long term document imaging users and suppliers know well due to their solid experience in Optical Character Recognition. OCR is a tool which often becomes part of other document management solutions and Readsoft has been a major player in this field.
For AP Automation they have decided to attack the challenge of helping companies achieve some of the gains of a revised AP system by offering a cloud solution which is priced based upon volume of invoices without the need for substantial upfront investment.
Take a look at how it can work
In the following video introduction, Readsoft outlines how their cloud based, AP Automation can work.
Hopefully, once you have reviewed this introduction you will have a better understanding of what AP Automation might offer you. It also shows how a cloud based, transactionally priced solution could assist in making it easier for adoption while reducing some of the risks that might come along with an in-house solution.
Check it out.
Lee K