Eventually even the most long standing computer in your IT network comes to the end of its useful life. It doesn't matter whether it is a network server, a desktop workstation or a laptop the time finally comes when the challenges of operating it and the work it takes to keep it going no longer is worthwhile and you decide to replace it with something new.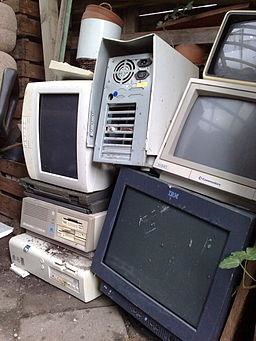 Before you throw it on the junk pile or decide to make it available to someone else so they can try to get some further value from it there are a number of things you need to do.
First item is to make sure that you clean the hard drive of any files or records that you need. Doing this cleanup review you need to look for locally stored files that might not have been backed up to a network store. Inevitably you are going to find something that got stored locally that you will need in the future. Get it stored to a network share or a document management system before you retire that device. This is best done by the primary user (s) of the device if this is a laptop or workstation as they will know best what might be needed.

Once the first step is done it is time for the IT department to take over and clean the hard drive. A full reformatting using robust drive cleaning software is a necessary tool in this process. If the device is just going to be shipped off for recycling then this is all that they need to do, however if you are planning on supplying the device to others for use there may be a need for an operating system to be reinstalled. This really depends on your company policy about how you recycle your equipment.

Determine how and with who you are going to recyle your computer. In Ontario Canada there is a full blown electronics recycling infrastructure so you can have your computer recycled for no cost. You don't need to put hard dollars out in this step.

Consider social recycling. Some organizations which refresh their computers on an aggressive schedule (say every three years) may decide to work with one of several not for profit organizations which take these useful devices and redistribute them into charities and social agencies who struggle to find the resources to keep up to date with IT hardware. This type of recycling can make it possible for the agencies involved to have better tools to carry out their good work. One caution here, however. Make sure that the equipment you donate has at least a couple of years of life. Don't saddle the social agencies with truly obsolete equipment which will sap their investment in its use. I recently had the opportunity to pick up 130 excellent three year old laptops which were donated by a major corporating to my Rotary Club for recycling to a number of social agencies in the Hamilton Ontario area. This is a win for all involved.

One method of dealing with the upgrade process is to enter into a wholistic sourcing arrangement with your computer vendor wherein the steps above are handled by your sourcing contract. This type of turn key process can give you the security of a regular refresh for your equipment, before it starts to take time from your users with breakdowns, while mitigating the time needed to deal with the changeover to new. This type of 'pay for use' contract is an excellent way to build predictability into your IT network infrastructure and is especially valuable as the size of your fleet grows.
As businesses and individuals have become more aware of issues around information privacy and security the process of refreshing a computer system has become a little more complex.
Ensuring that your IT policies include the steps for disposal of no longer usable equipment in advance of the time when you are ready to act will help you make sure that you are not at risk. It will also make sure that the time needed to finalize disposal when you really want to focus on the new equipment deployment will be well spent.
What is your IT policy around obsolete hardware? Have you listed the steps to ensure everything is orderly and secure?
Lee K
Photo credit:  Wikimedia Commons Images, Public Domain