Document scanning has become a given technology in most offices. Once users start being able to convert files from paper to electronic form for use in e-mail, storage as records and for ease of portability the growth of electronic documents in the office mushrooms.
One of the questions which arises is what is the best format for scanned files?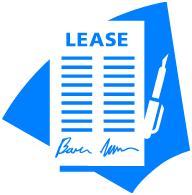 Today the most common format is PDF (Portable Document Format). The reason for this is the universal access to the free Acrobat Reader which permits anyone to open a pdf file on their PC or Mac. By converting paper to documents in pdf format you make your records easily viewed and you can count on anyone you send them to by e-mail to be able to access them as well.
So why would any other format be used?
The original file format that was used for archival electronic storage was Tif (Tagged Image Format). This format was chosen because it created small file sizes, was clear for monochrome output, and it was a locked format which meant that archived records were not subject to manipulation. This is a critical need for documents which are to be stored and kept as the "originals" in an archived setting. Building a legally compliant record system requires documents not be subject to manipulation without a record of the changes being made.
Tif also has the benefit of being easier to run specialized software for OCR (Optical Character Recognition) and data extraction. When tif files are processed many software packages give better results than when pdf files are used.
In the end the choice of format depends upon how you are going to use the files, what protections you have built into your system and the reliablity you can achieve with any format choice. Testing to be sure you get what you want is always a good idea and a well designed process will be the result.
In most circumstances we find that users are happy with pdf and the system can be created to manage the risks associated with data manipulation if that is of concern. Setting this type of system up takes good knowledge of the ins and outs of document management, something that comes with experience and working through many installations.
How do you make use of document scanning in your office? Has scanning capability changed the way you work for the better? How?
Share your experience below.
Lee K