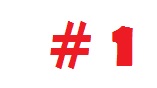 Recently Kyocera Canada released the results of the latest mfp product reliability study performed by Industry Analysts, Inc. The results are a substantial win for Kyocera and show that reliability is tops with their product line.
"In the past ten years, Kyocera MFPs have been ranked as the most reliable brand more than all other brands combined," is what Industry Analysts, Inc. summarized.
Ranking six brands on four major product areas; Product, Service Support, Product Reliability and Inventory the Industry Analysts study rated each brand on thirty nine key factors which they say define product value.
Kyocera led all of the brands on all four major groupings and was first on thirty three of the thirty nine individual categories.
Its the dealers who decide the results.
What is even more telling about this report is that the surveys are conducted by talking to the dealers who sell each of the various brands covered in the study.. The dealers are asked to rank the various brands and models (over 30,000 models) based upon their experience with each brand. Since many dealers carry multiple brands their comparisons are based upon field experience with the actual units, not a theoretical review of specifications.
Full disclosure
I work for a dealership which sells Kyocera products as well as Ricoh products which are also reviewed in the report. Details of the individual category results and the areas scored are available. OPA Multifunctional Product Reliability Study.
We are proud to respresent a line up of products that offer clients reliability and value for their investment. Our congratulations to Kyocera Canada and Kyocera Document Solutions in general for a very substantial performance.
Where did your MFP brand rank? Is reliability an important criteria in your office technology choice? If you are a Kyocera Canada product user, how does your experience relate?
Lee K