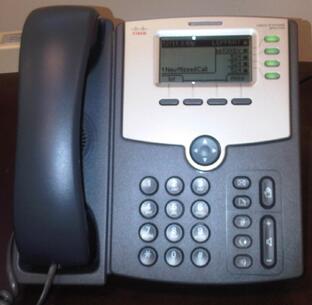 I was away for a week holidays and while I was away our office had our new Voip phone systems installed. There are several things which can be learned from this installation as guides to doing a new technology introduction into your office.
I'll tell you how well we did at the end of this article.
It starts with the justification and investigation of the options for the new technology you are considering. Do your homework and look at the available options to meet your needs.

Once you have settled on the basic approach you desire it is time to investigate who could be a suitable vendor for your office. In our case we considered three potential solutions.

Now is the time to do some feature comparisons and put together your hit list of must haves, nice to haves and just frills not critical. Every technology since the invention of the microwave has come with these categories of potential. Don't get caught up with the frills, it is the must and nices that are the important componets.

Once you have your list it is time to talk to potential vendors and see what else they will advise or what other ways they could meet your needs. The good ones will bring new intelligence to the table for you. In the case of our Voip system one of the key pieces was what software package we might find most suitable and the vendor was a critical part of that choice.

At this point it is time to get some numbers sorted out. The total project cost is a critical part of this. In our case there were a number of elements that would not necessarily be consider part of a phone installation.

We decided to use our old IT network wiring to support the phone system and upgrade our IT wiring to category 6 which is the current standard.

We also incorporated a new internet connection into the installation because the Voip phone system was going to put additional load on our internet connection.

Decisions had to be made about where we would locate the equipment, we opted for our own server room but it could have been co-hosted at our ISP's data centre.

Deployment planning now needs to be done, including timing of the changeover, who is handling each component (we contracted our own wiring and also purchased the handsets through our own sources since we are in the IT business and had access to the equipment), and determining the optimal configuration of the system. In our case it meant reducing the number of phone lines, changing our in watts line and two location redirect lines we had been paying for.

Eventually installment day comes and the impact on the employees has to be worked through.

All of the hardware was pre-configured and then tested onsite. A few sets had to be reprogrammed but most of the install went very well.

Two days after all of the components were in place, cut over was planned, starting with a formal training session for all employees (with me being the sole exception as I was not at work that week.)

The final cut over was done and the new system was handling our phone calls. "It went better than I expected with everything up and running in less than 15 minutes, ' said our senior IT person.

Continued training is now in place as people are instructed on handling the new features and doing things like changing voice mail, configuring call forwarding or using the new conference features we now have.

I came in on Monday morning to a new hand set, some new software and new capabilities. (I love getting my voice mail on the computer rather than having to listen on the phone.)
Many times organizations avoid adopting new enabling technologies due to fear of the steps needed to put them in place. Poorly managed deployments lead to failures too often, and can sour the potential for future changes as well.
I don't think we were just lucky in putting our new system in place. I think the planning, the work to put the various pieces in place and the commitment to obtain the best we could out of the new system helped it work right. We are on line to gain substantial savings in our phone bill by using our new system. These are savings which can accrue year over year.
This is one simple example of a step by step project management cycle that help you acquire and deploy new tools that can improve your business. Avoiding the adoption of enabling technologies because the process is challenging can affect your long term success and reduce the returns in your business.
What is your process for adopting new technology? Do you avoid it because of fear of failure? Have you had success with processes to encourage you to upgrade?
Lee K