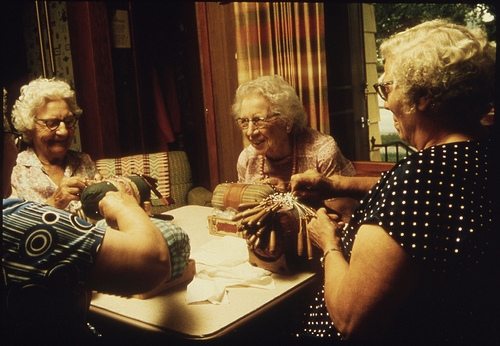 One of the key areas of work that our clients count on us to perform is to right size and advise them on the network print devices they need for their businesses. The trust us to understand their use and figure out the device and other tools that best fit their unique situations.
Recently, we deployed a new device for a client which saw them leveraging their replacement investment a couple of additional ways.
The client involved is a premium level retirement services company. They operate two locations and have a remote office which takes care of their AP processing. Their current colour MFP was coming to the end of its lease and the configuration for their replacement unit seemed fairly straight forward until we met with them to go over the details.
Things change over a four year lease term
We always encourage clients to revisit their needs when doing a renewal as it provides an opportunity to look at what needs have changed and what other issues might need to be addressed. Too often we see companies just replacing like with like without doing this assessment, which does not have to take a lot of time but can pay significant benefits.
Some of the things the assessment identified:
Volumes were not anticipated to change significantly.

They would really like to have ledger sized capability if possible which was something they gave up four years ago due to budget challenges.

They needed to be able to use account codes without unduly burdening their users because they did significant work for a third party and they needed to account for this use to do a cost recovery.

They wanted to strengthen their scanning capability to reduce the number of copies they were making of invoices being sent for payment to the remote payment centre.

They had a fixed monthly budget that they needed to meet in acquiring the device and this had been a challenge in the past.
The last two items were the areas where significant differences in how we were able to structure this deal offered substantial benefit from their new investment.
First we showed them how they could use the scanning to feed a cloud based document management system, docUcapture, we offered without the need to make duplicate copies of the invoices for the payment centre. This web based solution offered several benefits to them:
By scanning the invoices at the local retirement centre and loading into the docUcapture system they could create the ability for both the local office(s) and the AP payment centre to have access to each invoice without any need for making copies.

This reduces their printing costs for photocopying invoices.

Eliminates the need for frequent couriering of invoices for payment.

And makes it possible for the two centres to use one system (only paying once) to provide this capability in both locations.

Reduces storage issues associated with keeping two records of invoices for enquiry.
On the final point we were able to alter the support agreement for them so it blended their payment process over each month and fit within their budget structure. In the past they had a quarterly payment stream to us and this skewed their costs depending upon where they were in the quarter. While this provides some inconvenience to us, being able to assist the client to meet their objectives is what we do, so we changed our process to match their needs.
The best part of the whole deal for the client was we were able to provide them with the hardware upgrade they needed, including ledger printing this time on the new Samsung CLX-9352NA we deployed, the docUcapture cloud document management for the three locations involved, match the payment period to their budget process and do so within the budget they needed to achieve.
What do we learn from this situation?
There are a number of lessons I think this situation can teach both us as vendors and others as purchasers of these kinds of services.
Both parties approached the process as a mutual undertaking. Our client saw it as a means to describe their needs and outline their wishes while we saw it less as a means to sell something & more as a means to address those needs on a cost effective basis for both parties.

The client was open about what the negatives were they had experienced and they wanted to correct along with what new capabilities they saw as important.

The client told us what the budget was they were trying to meet and how it had to be handled. We were able to make changes to our normal structure to meet those needs and make the process easier for them.

The client was open to hear about an alternative method we were able to offer to replace their current process of communicating and storing the AP records. The new solution not only solves a problem for the location we were currently dealing with but also for their second location which does not require hardware changes as yet.
Both parties to this solution were working towards a positive result that maximized the value to our client. There was not the pressure for silly price pushes, pricing games and distrust that so often typifies print adoptions and changes.
While the hardware solution provided was important to their needs, addressing the other components of their operations will have equally and potentially more impact on their business. It has the potential to improve their efficiency and productivity without high incremental costs.
This has been a refreshing and rewarding engagement which will provide great value. Something we strive for in every deal.
What super engagements have you had, either as a vendor or purchaser? Why were they good? Are you seeing value or price driving your decisions?
Lee K
Photo Credit:  Flikr Creative Commons