One of the things that drives print manufacturers to improve their equipment offerings is the ability to have the newer units tested for performance by the independent testing labs. After some time it is harder to get the interest of customers and potential adopters as there is always a new crop of equipment being introduced by someone in the industry.
Kyocera is no different than any as they submit their new units for testing on a regular basis.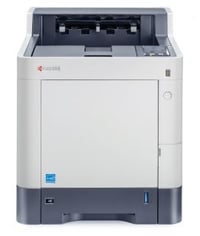 As Industry Analysts reports in a recent article Kyocera has done well in a recent round of Buyers Laboratory Tests.
"Buyers Laboratory cites extraordinary durability, less waste, lower costs in exhaustive testing of newest printers and MFPs."
Three specific models are sited in the article: the Ecosys P6130cdn, Ecosys M6535cidn and the TASKalfa 406ci having won specific categories of recognition.
In addition they site the award received for an innovative approach to handling waste toner by using an empty (depleted) toner container to collect the excess toner which is always created in a laser toner based system. This reduces the amount of waste generated in usage and also helps reduce costs of supplies.
Reliability is the key to any print device and both of the Ecosys models received a Highly Recommended rating (Highest available) after a two month 50,000 page test run.
The M406ci also has been awarded a Highly Recommended award in the mid sized office or workgroup category of multifunction devices. This A4 device offers a smaller footprint as compared to a conventional copier (A3) while maintaining the solid performance of the traditional larger format units. For many organizations who never print on paper larger than legal sized paper A4 devices can provide a solid solution at a lower cost while maintaining high powered features like scanning and special software linkages.
Kyocera has a system of software offerings which make use of its HYPAS connectivity capability that initially was introduced to support its A3 devices but is increasingly integrated with A4 offerings as well.
Winning recognition from the testing lab gives an independent assurance to potential purchasers that the claims of the manufacturer about the performance of their devices are most likely to bear out in real life use.
Kyocera has long been recognized for the reliability of their equipment as well as its relatively low operating costs when compared to many competitive products. This further endorsement of some of their newer products helps to reinforce this reputation.
Lee K