Many organizations have deployed MS SharePoint as a collaboration tool within their business. One of the key pieces required to keep the data up to date is providing scanning input to the file store.
The Kyocera developed HyPAS SharePoint Connector solves this challenge and makes the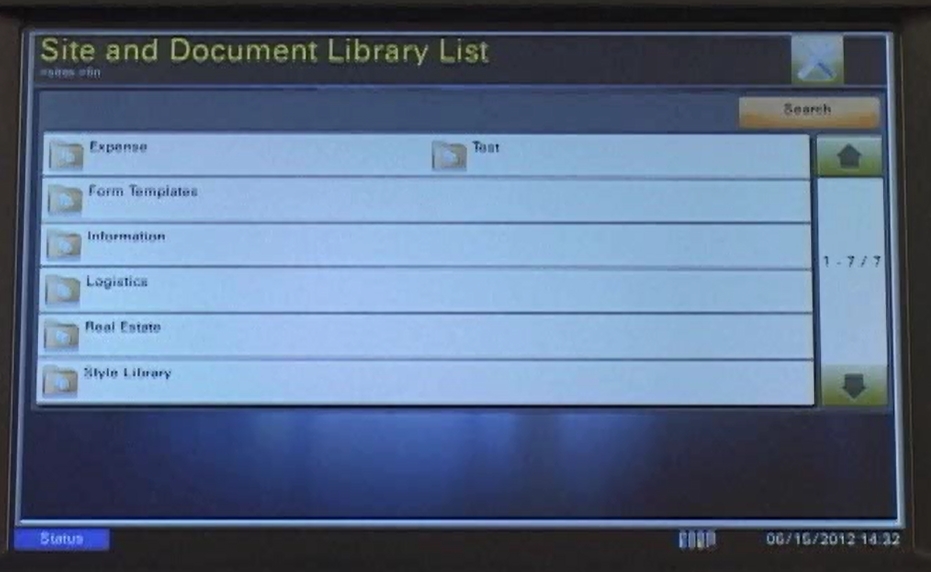 integration for scanning from a TASKalfa HyPAS enabled mfp printer to SharePoint easy.
Here's a video that explains how Sharepoint Connector Works:
The Sharepoint Connector offers more than just scan control, however. From the touch screen control panel of the Kyocera MFP, the SharePoint Connector provides users the ability to scan documents to and print documents directly from Microsoft SharePoint®. In addition to scanning and printing documents, the SharePoint Connector will OCR the scanned document and allows users to create new folders in SharePoint document libraries.
It actually provides the means for the mfp control panel to be used for direct interaction with the SharePoint libraries.
Your Sharepoint installation can be a key part of your business document strategy. The connector can assist in that capability.
Is Sharepoint one of your key tools? Can your mfp help your Sharepoint development?
Lee K