Ever since the early days of the photocopier and now the connected printer there have been unscrupulous players who have promoted and sold toner for massive premiums over the real retail price. There are a number of ways the scams work but the most common we see involve phone contacts to unwitting potential targets.
We have documented in previous articles some of the attacks which h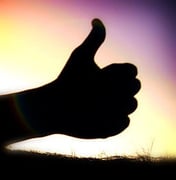 ave occurred in our area of Southern Ontario often with small businesses targeted by crooks from Vancouver or even Southern California.
These are a couple of the stories which we were able to document in the past. They tell how these crooks try to take advantage of people and sell them toner at inflated prices, even when many are already in a toner inclusive service program.
This is the headline on an article we just came across of an indictment of a telemarketing scheme which is referenced as affecting up to 50,000 businesses across North America. Because of the way that the companies and individuals hide themselves we cannot tell whether any of those caught in this latest police and US Federal action are the ones we have identified in the instances we knew about. The procedures used and described in the article are very familiar and the practices are long standing dating back to 1988.
It is satisfying to see that finally someone is potentially going to pay for some of these negative business practices.
Caution is still warranted
On the other hand it is good business practice to still be cautious when approached either by phone or email about your toner needs. Make sure that the people who are handling these contacts know who to refer any questions to within your organization. Someone should be primarily responsible for monitoring toner purchases and orders. Make sure everyone who could be approached knows who this is and ensures that inquiries are sent to them.
Since in most businesses there is some sort of print management plan, either through a third party contract or a centralized purchasing arrangement, buying end of line, price protection or other bogus promos based upon a telephone, email or fax solicitation is not necessary.
Your legitimate suppliers will not make these kinds of solicitations.
Thumbs up to the California authorities
We want to give a thumbs up to the California authorities who are taking action in this case and hope it helps to get the message out to potential targets and to the unscrupulous vendors as well.
Update:
Found out that they were actually the same people that ran IDC Servco which is one of the companies we covered in previous articles.
http://www.courthousenews.com/2016/06/29/giant-toner-scam-made-millions-fbi-says.htm
To see how broad this scam has been take a look at this list of some of the proxy companies these guys have been involved with.
The breadth of the companies the associated people arrested were involved with is quite staggering.
The FBI says they are alleged to have been operating as fronts for these toner distribution scams:
Mytel International, Inc
Supply Processing Center, Inc.
Invoice Processing Center, Inc.
Supply Management Center
Copier Products Center
Supply Fulfillment Center
Epic Distribution, Inc.
Material Distribution Center
PDM Marketing
West Coast Distribution
Turner Supply Company, Inc.
Delray Supply Company
Tech Transfer, Inc.
Capital Supply Center
LJT Distribution, Inc.
Copy Com Distribution, Inc.
Independent Cartridge Supplier
Corporate Products
Case Distribution Services, Inc.
XL Supply, Inc.
Specialty Business Center
Specialty Office Products, Inc.
Elite Office Supplies, Inc.
Rancho Office Supply
Warehouse Service Center, Inc
Resource Processing Center, Inc.
Supply Central Distribution, Inc.
Priority Office Supply
When you consider the amount of dollars involved, the large number of affected companies across a wide geographic distribution it shows you how broad these kinds of scam can be. Of course this is only one type of scam that you can be targeted with. There are lots of others which still operate. Vigilence on the part of all employees in all roles is needed to stop this kind of predator.
Lee K
Photo credit: By Wakalani (Flickr) (Flickr) [CC BY-SA 2.0 (http://creativecommons.org/licenses/by-sa/2.0)], via Wikimedia Commons