AIIM the association of information professionals has recently completed a research study looking at the progress that is being made in reducing paper processes in offices.
"49% of respondents report that their paper consumption is decreasing."
is the way that AIIM announced the publication of the survey.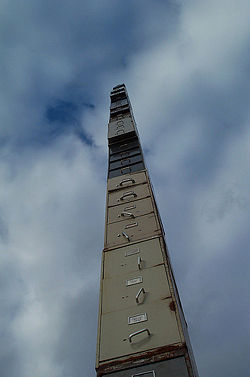 When reviewing the executive summary there is a long list of characteristics shown. Of course there is also a wide range of practices which respondents indicate are happening in their offices. Here are a few of the most telling items I noticed:
Paper in processes
20% report that their consumption of paper is increasing; but for 49% it is decreasing, including 11% where it is decreasing rapidly
Lack of management initiatives is given equal weight to staff preferences (49%) as the reason there is still so much paper around. 39% feel there is a general lack of understanding of paper-free options.
Capture
The biggest driver for scanning and data capture is improved searchability and sharability (53%)
31% agree that most of the paper documents they retain are only there for the signatures, and that most of the documents they scan are unchanged from printer to scanner.
Digital Mailroom
40% admit that they deal with multi-channel content in an ad hoc way. 35% are likely to print electronic inbound and process as paper
Process optimization and workflow
The biggest benefits reported from paper-free processes are faster customer response (43%), then productivity and compliance, then better monitoring of the workfow.
59% achieved a payback in less than 12 months from their paper-free projects, including 26% in 6 months or less. 84% achieved payback in less than 18 months
Yet 36% have no access to workfow capability, plus 13% who have it but don't use it.
Opinions and spend
80% agree that paper content and processes are a huge impediment to remote access and teleworking.
79% agree that all businesses should have an e-signature mechanism.
Workfow/BPM and mobile data capture are set for the strongest growth.
These excerpts are just the tip of the ideas and data that this survey provides. What they show is that while reducing paper is a part of many businesses their is still a large part of the business community that has yet to come to grips with the impacts paper reduction can provide. The detailed study is also available to those who wish to learn more about this comprehensive look at paper related processes.
As can be seen by the short topics above the use of paper crosses all areas of business operations and if you decide to attack its use then the opportunities for doing so are wide spread. Of course figuring out how to do it successfully takes work and effort as well as guidance from those who have done so already. Read over the whole executive summary for help in determining where you might be ahead or behind the trend.
Paper is obviously here to stay in many businesses but as the headline says, almost 50% have made inroads into reducing its use in their operations.
Where are you on this scale? Is it time to think about what would have the greatest impact for you?
Lee K