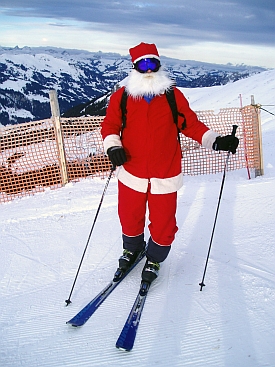 As I write this last post before taking a few days for the Christmas season I am thinking back over a year of writing for the Office Document Strategies blog.
When we launched this blog over two years ago the idea was to spread more information and opportunity to people who had to deal with producing, managing, communicating and storing documents which are used in their businesses. Over the time my focus has not changed but how I have addressed the topics has.
More time and effort has been put into dealing with new products and new types of office technologies which impact the office.
The series covering the use of an Android based Lenovo tablet for a month was a highlight for me as I was able to describe the impact it had on my work and the ways in which this new class of technology can impact offices. I hope to have a user profile for early in the new yeat as a client of mine just bought himself his own christmas present. My hope is to share his feedback on using the new tool in his work.
As I look ahead to potential topics for 2012 I see many changes in the industry and in office work to discuss.
Scanning has become a given in most offices. But has it been used effectively? I'm not sure.

Colour mfps are starting to dominate the print market for copiers. Will this continue?

Document management systems are becoming more common and clients are starting to understand that focus on their workflows can bring real benefit to their business. Will workflow management become a discipline on its own?

Postage equipment is changing as well, as different forms of communication affect how people look at their mail needs. Interestingly an article on understanding the costs of postage meters still leads the blog role as the most read article published. It seems many people are still confused about this technology.

The SMB IT field continues to change daily. Cloud computing and virtualization are the current buzz words. On the operating system front Windows 7 is replacing XP as hardware is changed and Microsoft is already promoting Windows 8 for next year. Server platforms and Office are in flux as well so users have lots on their plate to consider. I expect more stories to tell as the year progresses.

Finally, on the marketing front the advent of social media and its impact on the ways that people get information is growing. Most businesses struggle with deciding how much and which platforms are most critical for their efforts. I share this struggle as we look to inform our clients and readers. I don't expect it to slow, just change for 2012.
I look forward to continuing to present issues and ideas to help readers run their offices. For those readers who have subscribed to this blog I thank you for reading. Please feel free to share your experience and ideas for the future. If you think it has value please pass it on to colleagues.
I offer my best wishes for a Merry Christmas and a Prosperous New Year....may 2012 see you healthy and happy.
Lee K
 Photo Credit:  Wkimedia Commons