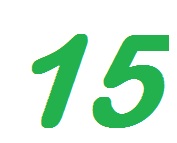 For the last fifteen years I have been involved in the design, setup and sales of document management systems as part of my work in our business here in Burlington. During that time there have been weeks when we would not be able to engender any interest in this enabling technology. What seemed to us to be such a 'no brainer' was just not high on very many business agendas.
At times we hit periods when a few would have interest and we have systems that have been in constant operation for all of that time providing very solid benefit to the businesses who saw the potential value in this area.
In the recent weeks we have seen a significant change in the interest and the serious consideration of document management in our Hamilton and Burlington marketplace. So what has changed? I wish I knew but I'm just thankful that more people are starting to realize that depending upon paper for their key business records and processes is just not as viable as it once was.
Maybe it is the increasing realization that paper processes are cumbersome and cost more to run? Maybe it is the realization that scanning and e-mailing a document is faster and easier than faxing? Maybe it is that with the growth of social media and the amount of time people are spending online these days that they have just become more comfortable with dealing with electronic information?
Maybe it is all of these and other factors as well...all I know is that interest in document management processes has increased and we have over half a dozen deals underway at this time with more pending. It seems refreshing as we get a chance to help clients improve their operations and provide better customer service, at lower cost and with an easier process, to be able to apply what we have taken so long to learn.
Sharing the benefit is great...I hope the interest keeps up.
If you are interested in seeing how easy document management could be then review this 3 minute video....
So is document management in your future? Or have you already gone there? If so share your results?
Lee K