Hosted document management is the right solution for you if you have most of the following characteristics.
Want to get your filing in place.
Worried about the effort or the costs.
Don't want to make a mistake and buy the wrong software.
Want to get results with limited time and IT investment.

Can be comfortable having your information stored in a third party data centre.
When I refer to hosted document management or cloud based DM, I'm not talking about the many consumer focused file storage and sharing services which are available. I am referring to a solid, properly designed document archive which would include all of the main components of a full blown document management system such as:
Ability to store any kind of electronic document.

Ability to store scanned paper documents.

Ability to control check out and check in for document revisioning.

Ability to set retention rules for timely deletion of redundant documents.

Secure and managed backup and retrieval.

Ability to set customized indexes for easy retrieval of documents, not just OCR full text searching.
Making a decision to move to a document management regime in your office is not an easy decision. It will take discipline and adjustment to a new way of dealing with documents and filing to be successful. With document management your records do not spiral into a hole but they do disappear from sight and some users find this disconcerting.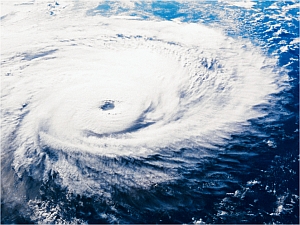 One of the key factors for many organizations is the fear of being sold the wrong thing as this is an area of office technology which is unfamiliar to most decision makers. The concern about the need for more sophisticated or complex IT tools also is a factor in keeping people from moving ahead.
A well designed hosted document management system solves these issues and makes it less risky for an organization to move ahead. As long as there is a clear migration path from the hosted system so that documents could be moved to another solution at some point in the future, the risk of choosing the wrong software or solution is much less.
Not sure of the differences between an in-house and an hosted system. Read a recent article we published showing how to decide.
Have you avoided a document management system out of fear? Is it your perceived cost that scares you? Does a hosted solution make sense to you?
Share your thoughts below...
Lee K