One of the questions we often get from new clients is whether they need to purchase a full service support program for their MFP printer.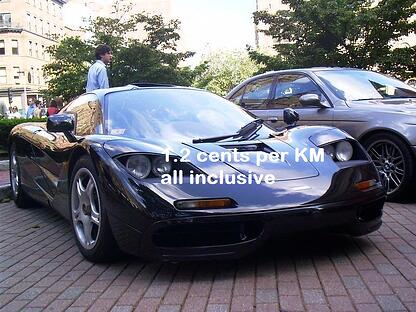 In the end a full service support program offers substantial value when you consider all it contains.
A full service, per image based support program effectively extends the warranty on the device to the end of the support agreement.

Any exclusions on the support agreement must be clearly and well outlined so everyone knows what is involved. These can include toner, drums, key maintenance items or other items defined as consumables. Expect that the price of excluded consumables along with rated yield to be defined.

Guaranteed response on service calls and needs.

On site as opposed to depot service. The cost of the technical resource coming to your location for support purposes.

Parts.

Manufacturer backup to the supporting dealer.

Low per page or per image pricing on future major component replacement. On some colour devices this replacement (scheduled on a mileage basis) can cost as much as $1200 to $1600 per kit. Spread over the initial volume this is not hard to absorb, but hit all at once it would be a shock.

Lemon protection. Most dealers will protect you from exceptionally high support incidents due to the hardware. It is in their interest to reduce the calls to a managable level.

Priority response. Contract clients will receive support before time and material clients if there is any time issues due to call conflicts.

Repeated technician attention. Most dealers will assign a pool of accounts to each technical resource so that they become familiar with client's needs and use. This can facilitate performance and ease correction.

Ongoing reporting of results of performance. If you are a contract customer your dealer is going to share the data they collect about your equipment with you, which can help you learn how to use it more effectively.

More attention. it is only natural for a dealer to spend more time looking at the needs of a client with a support agreement than one who only calls when there is an emergency.

Better pricing. An ongoing relationship usually can lead to price benefits as discounts, manufacturer promotions, new product announcements etc. are brought to contract clients more readily.

A break when a break is needed. By contracting for an ongoing relationship with your dealer you are indicating that you have an interest in their business so when they have breaks available you will get them.

You are covering opportunity cost as well. Like the 'Maytag' service man, someone to be available when you need them, quickly and with the right parts and skills to do the job.

Connectivity issues. Most dealers will offer a component to their support program which will assist with connectivity issues for print, scan and fax operations. Often these will be at rates much lower or with better terms than your IT resources.
Sometimes we hear that a support agreement is only an insurance plan designed to protect you from a high bill with an equipment failure. As can be seen by the list above it involves much more than that.
If you could buy or lease a car and the dealer would provide you with a fixed price, per kilometer, like the 1.2 cents above, (or mile in the US) including all consumables (gas, oil, antifreeze, brakes, etc.), repairs at your location on a guaranteed showup basis in less than a set time, with a factory trained technical person doing the work, would you make the deal? How about if the rate was less per kilometer than the total cost would be if you maintained the vehicle yourself on a piecemeal basis? Would that make it even more attractive?
Well, this is exactly what the dealer for your MFP print device is offering when they quote you a per image price on an all inclusive contract.
Do you value the support that your dealer provides for your MFP? Would time and materials work for you?
Lee K
Photo credit:  Wikimedia commons pubic domain, Mclaren F1