Colour printers and mfp devices are much more common in offices. I find that we are placing as many colour capable devices as mono only especially in offices with only one print device. The reasons are fairly obvious since we live in a colour world and most companies need to be able to produce at least some of their output with colour features.
One of the big fears for new users and even those who have had colour for some time is that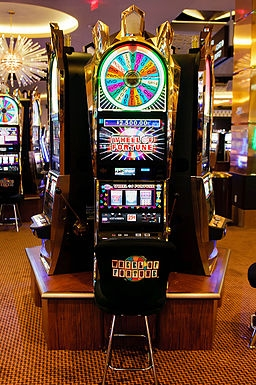 colour costs of operation will get out of hand. Knowing that users have a tendency to use colour once it is available colour costs are anticipated. The fear however comes with finding that users print everything in colour either without realizing it or just because the default is not setup to avoid this forcing mono printing.
Set a default mono driver
An example of how this can happen is a user prints a colour document from Word and then prints an email from their Outlook. The email includes a link to the sender's web site which will be shown in blue on the email. When the print is produced a colour print is the result because Word is 'smart' and anticipates that if your previous document was in colour your next one will be too.
There are ways around this with setting the driver to always print in mono by default except if specifically over ridden for a job or by loading the driver twice setting one for mono without the option of choosing colour and one for colour. You then set the mono as the default driver and when that email is printed it will be mono.
Setup your support contract (and budget) to reflect your real volume not a hope
Once you have a bit of experience with your colour device running you should be able to predict (your vendor can help) what your real monthly, quarterly, semi-annual or annual colour volume will be. Work out with your vendor a billing cycle that reflects the volume that matches your regular budget.
With one client we went to a monthly billing cycle just so they could absorb their actual colour costs into the right month period rather than have it impacted by unpredictable volumes billed quarterly. Naturally, because you are experiencing more frequent invoicing you need to consider the cost for both you (in issuing payment) and your vendor (in issuing invoices) and whether the convenience of the more frequent invoice is worthwhile. Not every vendor will have this flexibility in billing so if this kind of budgeting challenge is an issue for you make sure you know whether they will accommodate your need before you acquire your device.
Be realistic when you put the colour device in place so that you are not surprised when the bill comes. I have seen clients who got shocked by their colour bill force a hard stop on colour, even though they bought a device to make its use possible.
Put colour control codes in place to control who can use colour
Most multifunction print devices will offer the ability to set a code system in place which requires a user to enter a code either from the device screen or through the print driver to access colour capabilities. There are also sometimes tools which will default the device to mono only and permit access without a code. If colour is desired with this process a code would be needed.
Want everyone to have access to colour but still want control?
Some vendors have the ability to provide varied colour image rates based upon the colour coverage on the page being printed. Using this tiered pricing model there is the ability for colour costs to be controlled since low colour coverage pages like the email referenced above are charged at lower rates closer to the mono rate. It permits the users to gauge their colour needs and understand the costs accordingly. One vendor who offers this on their colour lineup is Kyocera on their TASKalfa series. Using these devices we have a client that deployed colour to every department and has still seen their colour costs stay under control. One of the big savings they had was for the cost of pre printed letter head. Their average cost per print on the 3 tier plan is just slightly more than they were paying for the letter head alone and they still had to print their material on it.
There are clear benefits for having colour capability in most offices. Structuring how you pay for it is an important part of getting best value out of your acquisition.
Do you need colour but are reluctant to deploy? Are your colour costs manageable? What do you recommend?
Lee K
Photo credit: By Aredmon (Own work) [CC-BY-SA-3.0 (http://creativecommons.org/licenses/by-sa/3.0)],