The annual Consumer Electronics Show, (CES), has just ended and among the many new ideas and products showcased it included a number of IT related wearable devices. For some people the idea of a watch type device that communicates with your smart phone or a pair or glasses which become an interface to the internet seem largely unneeded and just another fleeting tech gadget category.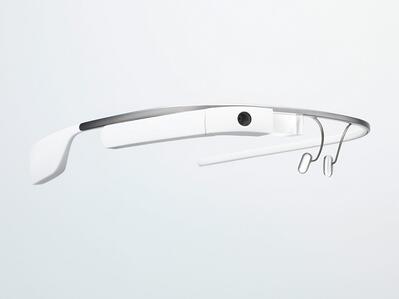 On the other hand there are going to be those who look at these types of devices and who start to think about how they could make use of them in their daily work environment. As soon as this starts to happen then business IT managers are going to be challenged with determining how to manage the pressures to permit them onto the company network. It becomes another piece of the trend to BYOD in the company IT environment. The first thing to consider when this happens is the security issues which having even more compact and open devices connected. After all company networks by definition carry confidential information all of the time and must be secured for corporate and legislated reasons.
I can't define what the uses may be although I heard one radio commentator speculating about how the Google Glasses might become an interface for a medical app for care givers which would free their hands for actual hands on use rather than holding a device or clipboard. Seems to me this could become a reality as people start to look at the field more practically.
One product which started out primarily in the consumer field was the Microsoft Kinect which was a motion sensor based camera system designed for Xbox users. It has been used in medical operation simulations and many other commercial approaches. Interestingly, early last year it was announced that the person in charge of Kinect development had just taken over a role in charge of developing wearable technologies for Microsoft. This seems to indicate that Microsoft sees this range of products as an important part of the technology hardware and software field in the further.
How might you be able to adopt wearable tools to facilitate your employee's daily work load? How might they want to bring the technology into your workplace? While these are not primary questions for every business today they do reflect a trend which is coming forward and with increased R&D by major companies it will start to impact almost every IT environment eventually.
One issue that must be considered will be the privacy of data which moves between wearable devices and IT networks. It seems that encryption protocals will become important to avoid data being captured while moving between this type of device. Otherwise a person wearing an interface for their phone and using it to handle email or messaging, could inadvertently lead to data leaks in public places. Just one more item for the I.T. team to think about as they manage the security and privacy of their systems.
Wondering what some of these interfaces might be like? Here's a few links which can give you more info:
To help you get started in thinking about how wearable tech might help your business here's a story on how a solar installation company has tried to put Google Glass to work.

It seems to me that when you review some of these products it can be easily seen who they might fit into many commercial environments as well as the straight consumer world. Figuring out where they can fit and what they might do to enhance your operations is a challenge that can be worth considering.
While CES is definately about gadgets and technology the ideas which are showcased also can help lead to innovation and application in many other places than just the latest 'see I got one' around the table a the pub or at the gym.
How does you company manage and yet encourage employees to think about ways to use innovation to create new opportunities? Do these kinds of products have a place in your business?
Share your thoughts.
Lee K
Photo credit: https://blogs.commons.georgetown.edu/cctp-748-spring2013/2013/04/17/ok-glass-post-a-blog/