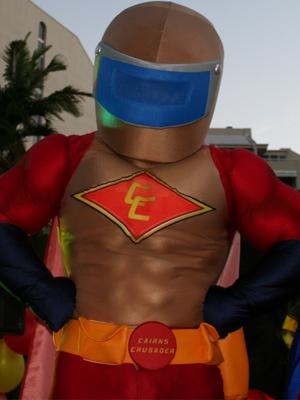 I have observed over the past fifteen years that the daily life of a copier technician has undergone a significant change. These critical customer support people have seen more change in their careers than in most industries. In the copier/mfp dealership I have been involved with there is a team of very experienced and long serving technical experts who daily respond to clients and solve their issues.
In talking to them over the past few years I have learned about how their work has changed. Here's just some of the the things that are different for them.
The capabilities of the devices they support have expanded substantially. At one time just offering such advanced features as an expansion mode on a copier was a highlight. Today these devices have all kinds of advanced features which complicate their use and support. Things like booklet finishers with multiple position staplers, physical mailbox units, fax options with network connections, scanning options with network connections, and most dramatically print.

While being knowledgable about the capabilities, understanding the hardware and how to repair it is still critical to the industry. What is different is how the hardware is managed using software instead of electo-mechnical switches and components.

At one time a large part of a technician's day was taken up of disassemby of components of the copier, replacing and repairing worn pieces like rollers, corona wires, fuser pieces etc., then reassemblying the device and configuring to work again. This would take adjusting physical settings to be sure things match correctly, paper transits correctly and the copies (that's all the device did) came out clear and straight.

Today's devices are modular in design with complete maintenance kits which can be removed and replaced within minutes. They have electrical contacts on them which advise the device's 'brain' that they are new and it adjusts to take advantage of the change. The output is invariably better and the time taken for the repair is reduced but these assemblies are costly so being able to diagnose which is the right fix is critical.

The differences in the issues which clients request for support are major as well. While paper jams still occur the frequency is much reduced and the ability to clear them is much easier as devices are designed with 'clean' paper paths which permit access and removal. Of course there is the odd time when only the technician can get at the remnants of a torn paper and their involvement is required, but thankfully this is a much less frequent problem.

One of the challenges of copier operation always was the toner filling and clean up. At one time you had to open a container, position it over a filler location on the device and dump the toner into the machine. Of course this led to spills and the need for clean up and the copier technician with their powerful toner vacuum was a required support. Today they still carry their vacuums with them but they get used much more to clean the paper dust and residue that the cheap papers that everyone wants to use cause to build up in the devices.

At one point the technician's tool kit included screw drivers, probes, plyers of various sizes and the vacuum. Over time they added multimeters and electrical test tools so they could be sure the power was correct.

Today's mfp technician has the physical tools but of much more importance is the computer, software store on it, firmware versions, firmware upgrades, pdf manuals and the tools of network diagnosis. Remote access to support websites and the office computer history of the device is a given in the modern support system.

They now have to be adept at diagnosing client problems with network connectivity, software interfaces, print and scan drivers as well as advance software applications designed to work with the mfp devices.

Their base knowledge in print technology has to be supplemented by knowing colour theory to understand why the blue is not the right blue or the red is too purple on your new colour device.

They have had to learn about fax systems and therefore about telephonics and why your analog fax line does not connect properly. They have had to understand how that fax line connects into the device and then the output gets routed to your computer or a file storage.

They have learned how to setup and control the scan functions which permit you to capture, convert and file the paper you are processing. They need to understand how to be sure the output is being routed to the right folder or through a connection to your email system.

They have learned hundreds of new acronyms to describe various manufacturer's implementations of the new features of the electronic devices.

They have learned how to talk 'IT' and interface with the skilled techinical people in IT departments. They have learned how to interpret this language for those business operations people who do not 'get' IT and find it confusing and challenging.

They have become cost conscious as they understand that controlling the cost of support delivery is critical to the profitability of their company and to the ability to provide top support to clients.

They have learned to be collaborators as they understand that to diagnose today's complex devices sometimes takes more than one mind and one approach.

They have learned to research and find solutions to never before seen challenges as the device environments get stretched and the capabilities are constantly expanded.

They have become constant learners putting in hundreds of hours per year in new product understanding, software changes and computer technology changes. Of course they are still expected to be able to repair and deal with the ten year old device and the ten year old computer environment as well. How well could you deal with the newest state of the art of your industry and the legacy components all in the same day?

Most importantly, they continue to solve problems for people who have been frustrated by devices which are critical to their daily procedures. Troubleshooting and customer care is product number one for MFP Engineers.
There are lots of industries that have been impacted by the rapid changes in technology we see each day. In every one of these industries there will be people who have had to learn and adapt to the changes. I think that there is none that is any more impacted than the copier/printer/mfp field. No longer can you call your support technician a 'toner jockey'. They are definately customer support engineers and should be accorded the response that such a title implies.
How do you see the changes in your support people? Does your copier support engineer give you the comfort you need?
Lee K
Photo Credit: By Jamesmousa (Own work) [Public domain], via Wikimedia Commons