Office Document Strategies Blog
We are proud that Hubspot Learning Center leader Mark Kilens has seen fit to publish a blog today which highlights the work we have been doing at Leppert over the past two years.
Read More
Topics: document storage strategy, Hosted document management, Document, office document strategy, inbound marketing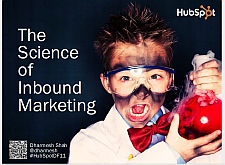 For over a year now we have been using a system provided by Hubspot to host and manage our website. The Office Document Strategies Blog is a key element of that site and we have been building content in this blog as well as working on other elements of our site.
Read More
Topics: office document strategy, sales, Customer service, inbound marketing