Over the course of 2014 we have covered a wide range of topics in this blog. This post references those which have proven to be the most popular through readership views over the year. Take a look and see if you missed any that others found useful.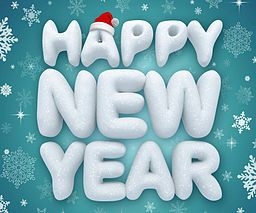 Its interesting to note that by this measure one topic has had almost three times the readers than the next closest. Who would figure that the changes made by Canada Post in 2014 would lead the pack.
Canadian Postage Rates Increase March 31st 2014 - You Ready?
Of course we are entering 2015 so the 2015 changes may be of more interest now.
And here are the balance of the readership top picks:
As can be seen by the wide range of topics that attracted the most readership over the year, Office Document Strategies continue to be varied and encompass many ways an office is impacted by the information that flows through it.
We are encouraged by the readership of the blogs we publish and we thank your for participating.
Our best wishes to everyone for a prosperous and healthy 2015.
Lee K
Photo credit: By User:AmitNamdeo100 (Own work) [CC BY-SA 3.0 (http://creativecommons.org/licenses/by-sa/3.0)], via Wikimedia Commons