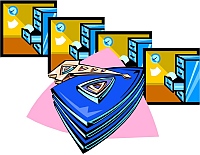 I'm not convinced that a truly paperless office is possible, however i do think that there is a real convergence between the traditional paper based office and the world of document management using electronic tools.

This video outlines the issues and some tips to understand as you look to embrace the convergence and move into a more electronic filing system.
Understand the trends in the office which make it feasible to build a single system which works with your traditional paper structures and takes advantage of the advances which make electronic capability easier and lead to a better ROI.
Read More