Office Document Strategies Blog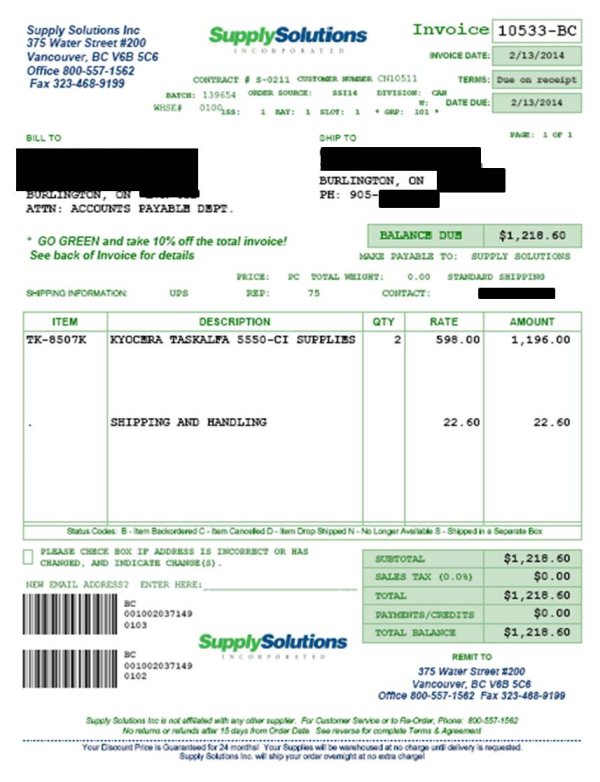 Beware. Know who you are ordering MFP, copier or printer toner from.
We have written before about scams which are used to try to hoodwink accounts payable offices into paying for toner that is not needed for their business. One of our clients has just sent us the information on another of these scams.
Read More
Topics: Printer, MFP, Multifunction Printer, Printer, toner, toner pirates